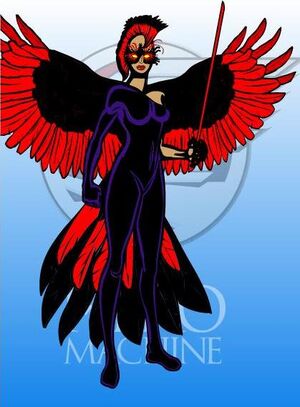 Red B
Infiltrator
Level 1 : Flyby Attack

One Enemy
Attack
Deadly Crits

Deals extra damage on critical hits

Level 2 : Elbow Knee Combo

One Enemy
Attack
Target Debuff : Combo Setup

The next unarmed attack against this target deals extra damage.

Level 3 : Thin Sword

All Enemies
Attack
Target Debuff : Fatal Blow

Defeats normal enemies with less than 30% health
Greatly damages bosses with less than 30% health
Ad blocker interference detected!
Wikia is a free-to-use site that makes money from advertising. We have a modified experience for viewers using ad blockers

Wikia is not accessible if you've made further modifications. Remove the custom ad blocker rule(s) and the page will load as expected.