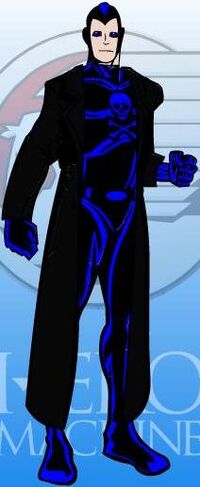 MagnetismEdit
Date Began: April 7, 2001
End Date: April 17, 2001
Number of Tasks: 10
Task Progress Rewards:
Battles:
Deploys:
Defeat 5 Hunk Monsters.
Complete a Deploy.
Use a Heroic Call.
Complete 3 Flight Deck Missions.
Use R Morr's Armored Combo
Defeat Four Armed.
Use a Heroic Call.
Complete 5 Flight Deck Missions.
Defeat Magnus.
Get 3 Stars of Mastery in Special Operations - Magnetism.
Defeat [[ ]].
Ad blocker interference detected!
Wikia is a free-to-use site that makes money from advertising. We have a modified experience for viewers using ad blockers

Wikia is not accessible if you've made further modifications. Remove the custom ad blocker rule(s) and the page will load as expected.